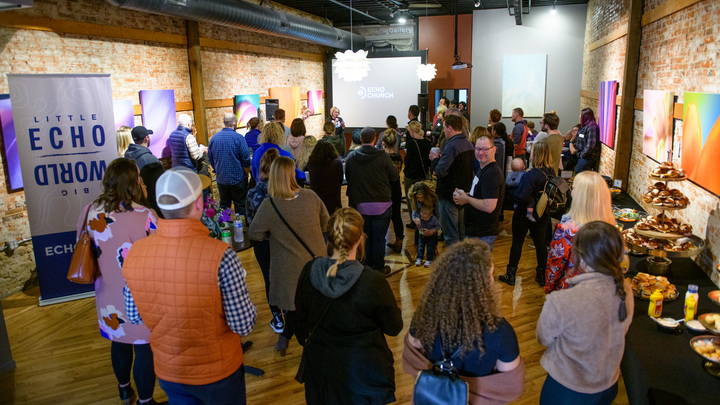 Learn more about Echo Church at our Pre-Launch Party 4-5:15PM
Dates & Times
Apr 28, 2019

4:00pm - 5:15pm
About Learn more about Echo Church at our Pre-Launch Party 4-5:15PM
We are super excited to be launching Echo Church in September, and we hope you are too.
There are tons of things to do, but one of the items on top of our list is to Party. When we say Party, what we mean is eat some good snacks, meet some new friends, and hear from Pastor Andy and Christy Cass.
Child care is provided, so come prepared to have a night out.
Sign up today!
We will send you an email a few days before as a reminder.
We will be having the gathering at the Fagans Studio also known as Studio 324.
The address is: 324 S Broadway Suite 200, Rochester, MN 55904